Stonewall Youth's Annual Winter Gayla Extraordinaire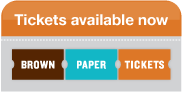 Join us on December 5th, 2015 at 6-9:30pm at the Olympia Ballroom for a Fabulous Evening of Fine Dining, Live Entertainment, Games, & Auctions. Enjoy performances by Ashley Eriksson, Erica Freas, Vince Brown, and the Bangles!   Ok, not those Bangles but Eternal Flame, the Bangles tribute band that rocked the house at the Night of the Living Tribute Bands.  Engage in a lively silent auction and try your luck & skill at our carnival games and raffles. Dine on a luscious dinner catered by Nineveh with beer donated by Three Magnets Brewing Co., as well as an array of wine and non-alcoholic beverages. This year's celebration will be a total high score! 

This isn't one of those fancy events where it's required that you dress all formally and either be a Table Captain or know ahead of time where you're going to be seated.  Sure, it's awesome when folks organize themselves ahead of time to either be a Table Captain (see below) or come with a group of folks to be seated together, but that's not necessary!  Just come as you are and be fabulous with us.
The evening will be arcade themed…feel free to attire yourself as your favorite arcade game character!  Or not.  Dress in whatever way pleases you.
The Gayla is an all-ages event.  We provide childcare. The venue is ADA accessible. Ticket price includes full dinner and one drink ticket. Alcoholic beverages will be served to those 21+ with valid ID.
Please consider being a TABLE CAPTAIN: invite at least 4 people to buy tickets and join you at your table. Or you could buy tickets for them! Our fervent hope is that each Table Captain will recruit at least SEVEN other folks, so do your best. One way to put together a table is to check out our Facebook event page to find folks who've said they're interested in going to the Gayla.  Please let us know by Nov. 14 if you're interested in being a Table Captain.  Want more info?  Here it is:  Basic Table Captain Information
More Ways to Get Involved in Gayla Fabulousness
SPONSOR A YOUTH TO ATTEND! We have many youth who would love to attend this event, but buying a ticket is just not an option. Please consider sponsoring a youth to go to this event by purchasing a ticket (or an entire youth table if you're able!).
SPONSOR THE GAYLA:  Sponsors are celebrated and appreciated in the Gayla program, on stage, on our website and social media, and many other ways.  Here's more information about sponsoring the Gayla.
DONATE AN AUCTION ITEM! We're collecting items as well as experiences for the auction. Do you have something you would like to donate? Here's more info.
DONATE A DESSERT! Do you have a connection to a fancy pastry chef, baker or bakery? Or maybe you're a pastry chef or baker yourself? This event will include a special dessert auction and we could use your help collecting delectable desserts. Please contact us at info@stonewallyouth.org if you are able to donate.
VOLUNTEER! We're looking for folks to help us organize the event, and will also need some help with set up and clean up. Please contact info@stonewallyouth.org for more info.
If you have any questions at any time, feel free to call or email. If someone else you know would like to be a Table Captain, please have them contact us as well: info@stonewallyouth.org or (360) 705-2738.
Thanks for supporting Stonewall Youth!